The Seagate Hotel and Spa
Starting Dates

September 2021
Resort

The Seagate Hotel and Spa
Destination

Delray Beach, California
Program Duration

3+ months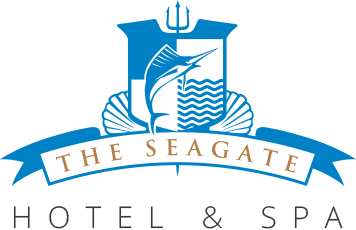 Expand your horizons and put your training into practice in Delray Beach, Florida. The Seagate Hospitality Group is an exclusive collection of hospitality settings, all in one outstanding location: Hotel, Spa, Beach Club, Country Club, and Yacht Club. 
Their corporate mission is to exceed expectations by providing the finest hospitality services for every aspect of hospitality management, meaning that during this 12 month Program, Interns have a golden opportunity to work and learn alongside a Team of extremely passionate and talented hospitality professionals. 
Having won several awards and accolades, 
The Seagate Hotel and Spa
 is looking for motivated hospitality students or graduates to join their inspired and dedicated Team.  Immerse yourself in the rich culture of Seagate Hospitality.
Born from the distinguished Seagate heritage of hospitality, The Seagate offer the luxury of a resort with the intimacy of a retreat, where island ease meets urban chic.
Beyond the charming, beach-chic façade, contemporary comfort is surrounded by mesmerizing aquariums and sea-inspired fixtures evoking tropical tranquility. Luxuriously appointed guest rooms offer sophisticated style and relaxed elegance alongside with the finest features, a full-service spa and fitness center, a poolside paradise, six distinctive dining venues, and endless amenities that capture the tranquility of the sea—all in Seagate style.
Read all about their awards and accolades 
here
The Seagate Hotel and spa
Need to know more? Apply via our website!