Harrah's Cherokee Casino Resort
Starting Dates

September 2021
Destination

Cherokee, North Carolina
Program Duration

3+ months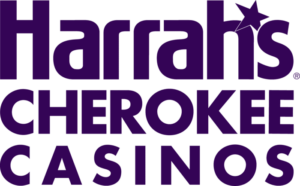 Start your US hospitality college program at the luxurious 21-story Harrah's Cherokee Hotel. This property is set amid the beautiful mountain setting of western North Carolina and provides luxury lodging that creates an upscale experience. 1,108 spacious rooms that include breathtaking views. 
Harrah's Cherokee Casino Resort is a casino and hotel on the Qualla Boundary in Cherokee, North Carolina. It is owned by the Eastern Band of Cherokee Indians and operated by Caesars Entertainment. It is located on the site of the former Frontier Land theme park. It is one of two casinos in North Carolina.
Executive Chef Carter Alexander
A native of East Tennessee, Carter Alexander, grew up in Chattanooga and spent a great deal of time eating fresh and locally grown items at his grandmother's house. He was also fortunate to that his grandmother, who was Welsh, was an avid baker and enjoyed eating her homemade pies, cakes, custards and other treats.  As Carter grew up and moved to Knoxville to attend the University of Tennessee in hopes of pursuing a law career, he was reacquainted with the food scene by working with a local restaurant company that prided itself in using all fresh and the highest quality of ingredients. He decided that this was his calling and turned his studies to the culinary world and hotel and restaurant management where he could use his creativity with food. He apprenticed with the corporate executive chef of that Knoxville restaurant group and soon became a restaurant chef and general manager serving at all of its many concepts and experiencing a large variety of cuisine.
After 16 years with the group in Knoxville, Carter decided to venture on to smaller independent operations and opened around a dozen restaurants and served as an executive chef, general manager, and corporate chef learning and incorporating multiple cuisines into his repertoire. He then moved on to hotels and worked as the Executive Chef and Food and Beverage Director for a Marriott resort and convention center, a Hilton Double Tree and convention center, and a small boutique hotel and convention center for several years before joining Harrah's Cherokee Casino and Resort as the Catering Chef in 2015 and accepting the position of Executive Chef in 2019.  
Carter has been in the industry for 29 years and has won multiple competitions and awards for his food.  He has also made multiple television appearances representing local municipalities and restaurant groups for local festivals, competitions and restaurant promotions. Currently, he has been working on incorporating the Harrah's Code Green initiative into the Harrah's Cherokee Casino and Resort culinary department by using as many locally sourced, organic and sustainable products as possible, getting back to his roots in his grandmother's kitchen.  In addition to sustainability projects, he is developing menus using his local connections for a new 100,000 sq ft convention center, Wicked Weed Brew Pub, and Guy Fieri's Kitchen and Bar.  He is also partnering with Gordon Ramsay's North American culinary team to develop a brand new and unique concept featuring local southern cuisine and staples that compliment Gordon Ramsay's style of food and service. 
Randall Phillips is the Restaurant Chef for The Employee Dining Facility at Harrah's Cherokee Casino Resort. He manages the day-to-day preparation of food and supervision of the kitchen to deliver a high-quality dining experience to all guests. His other responsibilities include, the requisitioning of food supplies, maintaining the budgeted food cost and developing employees' skills by providing direction and support. 
The Employee Dining Facility serves Harrah's employees giving them a place to step out of the excitement of the casino floor, relax and rejuvenate. Commonly known as the EDR. The EDR serves a workforce of 3000 employees three shifts per day, every day. 
Chef Randy has been a Restaurant Chef at Harrah's since 2003. During this time Harrah's has undergone several expansions to evolve into the Resort destination it is today. He has been involved in this process on many levels from the kitchen design, menu planning, to executing the opening day of many new restaurants. 
Chef Randy's passion for the culinary arts started at a very young age. His family owned and operated a "Country Dinner". He was cooking and serving guests by age ten. For over two decades prior to coming to Harrah's he worked in many different restaurant establishments, learning and honing his trade. Being raised in Western North Carolina he spent much of his free time hiking in the mountains where he developed a love for foraging edible greens, wild leeks, mushrooms and medicinal herbs. He also harvested wild game. Today his culinary style often reflects his mountain heritage. He enjoys taking a classical dish and reinventing it with his own flair. When planning menus, he is committed to buying locally sourced, sustainable product when possible and working with companies that have the same commitment.
Harrah's Cherokee and Resort is dedicated to giving back to the local community. In addition to his normal duties Chef Randy takes on the responsibility of planning, cooking, delivering and serving meals at 20 plus Community Relation's charity fundraising events per year. This includes Manna Food Bank, The United Way, Veteran Affairs, cancer awareness groups, and the local soup kitchen. Chef Randy has been honoured for his service at a local and corporate level.
Randy's hobbies are fishing, hunting, foraging and cooking for family and friends but mostly he just enjoys spending his downtime with his wife, kids and grandkids.
Restaurant Chef Randall Phillips
Restaurant Chef Kayla Snipes
As a native to Western North Carolina, Kayla Snipes, grew up in Clyde learning and enjoying fresh local southern cuisine.  As she grew up and attended Haywood Community College for business, she quickly learned her passion was in the kitchen. She started cooking at the age of 18 and hasn't stopped since.  After graduating with a degree in business, she quickly used that to learn and grow in the culinary world.  
Kayla starting her culinary career working and learning from many well-known local chefs of Western North Carolina. She continued to learn many different styles of southern cuisine and developed a passion for pastries. She quickly became a sous chef of the gateway club for three years. While at the gateway club Kayla won many awards and recognition for entrees and desserts.  After many years at the gateway club, Kayla decided to move on and helped open another local restaurant in Canton. Their Kayla was named the executive chef and helped grow the restaurant into the thriving local spot is it now, by using many local farmers amazing products. A few years later Kayla was ready for something new, microbrews were very up and coming and Kayla was ready to follow that trend with southern pub-style food. She quickly took the executive chef position at Boojum Brewing in Waynesville. At Boojum she helped develop and pair the brews they were making with a brew pub-style menu. At Boojum Kayla crafted many menu items that continue to thrive still today. After two years at Boojum Kayla found an opportunity she couldn't pass up, Wicked Weed Brewing. Kayla had always enjoyed Wicked Weeds style for food and beer. Kayla took a step back to join the team at Wicked Weed, which she was quickly named Kitchen Manager and Pastry Chef. While working at the Wicked Weed pub Kayla helped grow and teach the culinary team for four years, before being offered the opportunity to have her own Wicked Weed kitchen at Harrah's Cherokee.
Kayla has been in the industry for 15 years and has won multiple awards and food competitions. Currently, Kayla is the restaurant chef for Wicked Weed Harrah's.  She is working to teach and grow a young culinary team of the styles of Wicked Weed with up and coming food trends and fresh local products.
"My name is Christopher Gibbs, I am 32 years old.  Currently, I am the Restaurant Chef at Harrah's Cherokee Casino Resort at Selu Garden Café.  This includes all food prepared for Selu Garden Café, Lobby café, Mandara Spa, Hotel Room service, Hotel Amenities, resort pool food, as well as employee dining for hotel employees.  I have also assisted in large banquet functions of 1500+ people. 
Previously I was employed by Bravo Brio Restaurant Group for Brio Tuscan Grille at the Harrah's Cherokee Casino location. I worked at Brio for a total of seven years; five and a half years of which were in management ranging from a team lead, Sous Chef, Executive Sous Chef and Executive Chef.  Brio is a high volume restaurant seating approximately 400. We would average around 5,000 covers per week and more during holiday/concert weekends.  
Over the last 17 years, I have devoted myself to the culinary field, working with a wide range of foods from very small local farm to table restaurants where everything is made in house to large scale corporate cooking environments with seating up to 500 people. Every day I strive to find ways to improve the operations, food quality and cleanliness.  Working with people to teach them and help them achieve their goals is something that I love to do.  Creating a positive work environment is something that I strive for on a daily basis to make my team stronger and more efficient. 
I studied business administration at Southwestern Community College, and plan on furthering my education to complete my Bachelors in Business administration and Finance as well as a Culinary Degree.  I love to take on new challenges and push myself to be better as a Chef and as a leader. "
Restaurant Chef Christopher Gibbs
Catering Sous Chef Ruben Lopez
Ruben Lopez began working in kitchens in Mexico City at a young age to help his family with the finances.  When he graduated high school, he moved to the beach resort of Cancun, Mexico and worked for Club Med.  This was Ruben's first experience at high volume production.  He learned how to feed a cruise ship with 5000 passengers very quickly!
After several years in Cancun, Ruben immigrated to the United States to learn more and live with his aunt.  He first moved to Los Angeles and then to New York City.  He worked in New York City for 10 years at many different restaurants and learned multiple cuisines.
In 1998 he and his wife moved to western North Carolina, where he began working at Harrah's Cherokee Casino and Resort.  He started as a Cook II and worked in several outlets on property.  He was quickly promoted to Senior Cook level and found his home in banquets and catering.  Ruben worked for around 15 years in banquets and then was promoted to the Catering Sous Chef position, which he currently holds.
Ruben is responsible for all facets of the catering operation.  He provides service for all types of clients, ranging from conventions, weddings, high end player functions, internal functions and concerts.  The volume varies from 10 guests to up to 10,000 guests in one function.
Ruben pours his heart and soul into his career and is the result is top-notch cuisine from around the world.
Need to know more? Apply via our website!